This is an ever changing website. Check it often to see what has been added. If you would like assistance with creating a safe and healthy environment, reach out to us. Contact us by email at safeschools@fairnesswv.org.
_______________________________________
Educators need a variety of things to be successful in supporting their students. They need caring, knowledge, and time.  Just by visiting this website, we know you care about your students. In 2020, 70 percent of WV teachers we surveyed had never received any training on how to support their LGBTQ students. We can do better. Invite our team to do a training at your school by emailing us at safeschools@fairnesswv.org.
Before you diving into these resources, we recommend that you check out Toolkit here. The lessons and handouts here will build off of that foundation. Also, check out the Youth and Families/Allies Resource Pages for additional links.
HELPFUL LINKS
WV Department of Education Support Staff – List the roles of all support staff for WV schools, students, and families.  Description of the departments. staff, and contact information.
It's On Us WV – It's On Us WV is a joint initiative, bringing together key stakeholders, prevention educators, schools, communities — and YOU — to create real change and end sexual violence in our state. It is grounded in the belief that sexual violence is preventable and requires a community approach.
The Rainbow Library  – The Rainbow Library is a GLSEN program that sends LGBTQ+ affirming text sets to schools across the country — for free. Any full-time staff member at a K-12 school in a participating state or county is welcome to request a Rainbow Library. All types of K-12 schools are eligible: district, magnet, charter, and independent. Each school that applies will be eligible for one Rainbow Library text set, and sets are provided on a first-come, first served basis.
How to Flyers – Including What to do if a student comes out to you; Using Pronouns; Responding to anti-LGBTQ language; Indicators of strong SEL programs. This folder will be added to as more resources are identified.
US Department of Education Guidelines to creating safe and supportive schools – In-depth booklet on best practices to improving school culture and climate.
LESSON PLANS / HANDOUTS FOR CLASSROOMS
Your students depend on you to be the first line of support as they complete their academic studies and navigate their adolescent years.  Below, you will find a plethora of teacher designed lessons on the diverse populations of students we work with. These lessons cover everything from improving culture and climate, welcoming diverse families, supporting your LGBTQ youth, and how to effectively address bullying.
NOTE: many of these lessons have been shared by your fellow educators in WV and by professional organizations that operate in WV.  If you would like to share your lessons, please contact us at safeschools@fairnesswv.org.
Government 101 – Folder full of lessons with everything a teacher needs to educate students (especially seniors) on citizenship, lawmaking and political participation.
One Page Handouts  – Handouts for teachers to learn and some to post in their classrooms to support students.
Supporting Diverse Communities in your Lessons – Multipage document with links on easy ways to include diverse voices in your lessons. Includes lesson on Universal Declaration of Human Rights, and including diverse topics and peoples.
Humans of ___ (your school) Personal Narrative. Lesson to celebrate every student in your school. Tied to the Humans of NY photo book. Give the teacher an opportunity to help celebrate all of the unique students in the school through storytelling. Collaboration between multiple disciples — English, Social Studies, photography, etc.
Beauty is only Skin Deep – During this Learning for Justice lesson, students will reflect on the ways they have experienced or participated in bias based on physical size and appearance.
Domestic Violence Research Project – For high schoolers.  Project and research based.
Suicide Prevention Research Project – For high schoolers. Project and research based.
Understanding Disabilities Lesson – This Learning for Justice lesson helps students increase their knowledge about various disabilities and how to sensitively communicate with persons with disabilities.
Civil Discourse Unit Plan  – Includes all lessons in a unit on how to develop skills in civil discourse. Includes lessons and links to writing editorials and competing for online publication.
Pacer's National Bullying Prevention Center – From elementary through high school, this site is full of guide books, lessons, and videos. Great planning suggestions for the October celebration of Unity Month/Day.
It All Me Project – Be proud of who you are. Place your name in the center and decorate with all the great things about you in the boxes.
Me and My Emotions – Me & My Emotions in an online program that empowers people ages 13+ by building resilience skills. Its lessons and activities are adapted for the web from The Dibble Institute's Mind Matters: Overcoming Adversity and Building Resilience program.
WVDE Adapt Classroom Activities – To make all students feel welcome in your classroom, here are some ways to adapt your activities to support diverse students.
Guide to including LGBTQ History in your classroom, by GLSEN
Relating to Relatives – Including Your Diverse Families – Resource on how to include and better serve all of the families that make up our schools including LGBTQ+ families, Grandfamilies, foster families, etc.
Why Say LGBTQ – Elementary lessons and resources to support students and their families.
Pacer's National Bullying Prevention Center – Program Resources. Elementary +
LINKS TO ORGANIZATIONS / TRAININGS / HANDOUTS
WV Rainbow Pride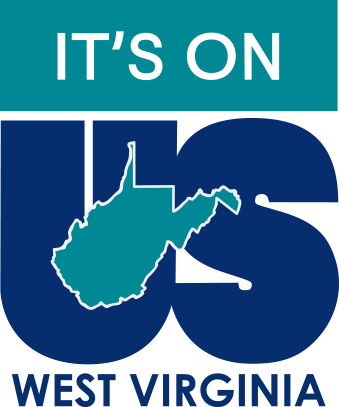 Its On Us – It's On Us WV is a initiative to create real change and end sexual violence in our state. It is grounded in the belief that sexual violence is preventable and requires a community approach.
WV FRIS – Foundation for Rape Information Services. Goal is to provide resources and support to end sexual violence.
WV Suicide Prevention – Hope. Help. Life. Links to what you need to be healthy. Reach out if you or a friend need help with depression or suicide.
WV ACLU -The American Civil Liberties Union of West Virginia (ACLU-WV) is a non-partisan, non-profit membership organization whose mission is to fulfill the promise of the Bill of Rights for all West Virginians.
Call 211  – 211 connects you to expert, caring help. Every call is completely confidential.
988 – Hotline and website of resources and counselors for all ages and diverse groups.
Forge – Building strength and resilience in our transgender communities. Training & technical assistance for professionals who work with transgender individuals
VIDEO LINKS
Put Yourself in Someone Else's Shoes
Students take down Slurs and Stereotypes
Why Teenagers Brains are Wired Differently
60-Second wrap-up Strategy: Appreciation, Apology, Aha!