This is an ever changing website. Check it often to see what has been added. If you, your allies, your family, or your teachers need assistance with creating a safe and healthy environment, reach out to us. Contact us by email at safeschools@fairnesswv.org. Before you diving into these resources, we recommend that you check out Toolkit here. It contains the information about your protected rights and information for your family, friends and teachers to better support you.
If you are thinking about harming yourself — get immediate support. Connect to a crisis counselor with the Trevor Project 24/7, 365 days a year, from anywhere in the U.S. It is 100% confidential, and 100% free. To speak with a counselor, call (888) 743-0331, text 'START' to 678-678 or chat with them online here.
---
HELPFUL LINKS
Trevor Project  – You deserve a welcoming, loving world. And so do the people you care about. Here you can reach out to a counselor if you're struggling, find answers and information, and get the tools you need to help someone else. Click the link here to take you to counselors.
The Coming Out Handbook, by the Trevor Project  Coming out isn't always easy. It's when a person decides to reveal an important part of their identity to someone in their life. For many LGBTQ people, this involves sharing their sexual orientation and/or gender identity. This guide is here to help you navigate questions around your identity. You know yourself and what works for you better than anyone else.
Gay Lesbian Straight Education Network (GLSEN) Programs tab with links to Day of Silence, Solidarity Week and much more.
Unity Day – Link to Pacer's National Bullying Prevention Center Unity Day each October.
Creating More Welcoming Environments for LGBTQ+ Teens and College Students – Sometimes we need resources and this website has many links to resources for youth and college students.
Tips, Tools & Solutions for Recognizing & Stopping Bullying Online – Bullies have always existed, so why is it important to address cyberbullying? In a nutshell, it can be extremely detrimental to the victim's physical and mental health and, in some cases, possibly deadly. Since cyberbullying allows the anonymity of bullying from a distance, it can also be easily hidden from parents, friends and school administrators and adds an almost invisible dimension to the traditional face-to-face bullying that can be hard to detect and address. College specific resources.
Creating a Safe Space: Things to Consider When Evaluating Colleges – College is an exciting but stressful time, and the transition can be especially challenging for LGBTQ+ students. For these students, the right college not only offers quality education, but also an open-minded and safe environment; one that allows them to earn a degree as well as learn more about themselves. But what makes a college LGBTQ-friendly? Find out more about what campuses across the nation are doing to foster a sense of community for LGBTQ+ students and allies. In addition, learn how to assess inclusiveness, whether you're studying in the U.S. or abroad.
WV Colleges and Student GSA Groups – WV colleges with Gay Straight Alliances for similar organization.
Appalachian Queer Youth Summit, by the ACLU of West Virginia   This camp annual summer camp brings together high school juniors and seniors (homeschool students welcome) who either identify as LGBTQ+ or come from LGBTQ+ families from across West Virginia and give them the tools they need to organize and advocate for the issues they care about.
What to Do if You're Bullied, by Lambda Legal  For a lot of LGBTQ kids, those perceived to be LGBTQ and the friends of LGBTQ kids, bullying is a serious reality. But that doesn't mean it can't be stopped. It's a fact: You have a legal right to be who you are and to be safe. This guide has steps to take when someone bullies you.
Campus Pride Index  This tool allows prospective college students, families and others interested in higher education to search through a database of LGBTQ-friendly campuses.
Protect Your Space and Wellbeing on Instagram, by the Trevor Project  For some of us, accessing the supportive and fabulous communities we deserve can be hard to do offline. That's why Instagram can be a great place to engage with LGBTQ inclusive and life-affirming content and communities. This guide will help you say safe.
Me and My Emotions – Me & My Emotions in an online program that empowers people ages 13+ by building resilience skills. Its lessons and activities are adapted for the web from The Dibble Institute's Mind Matters: Overcoming Adversity and Building Resilience program.
Creating More Welcoming Environments For LGBTQ+ Teens And College Students. Within this guide, LGBTQ students can find resources and information about support systems available to help them navigate both high school and college environments.
LGBTQ College Culture Guide – This guide discusses some of the most common challenges that LGBTQ college students face, both in school and elsewhere. These challenges include coming out, mental health issues, family issues, and interpersonal violence.
PARTNER ORGANIZATIONS
WV Rainbow Pride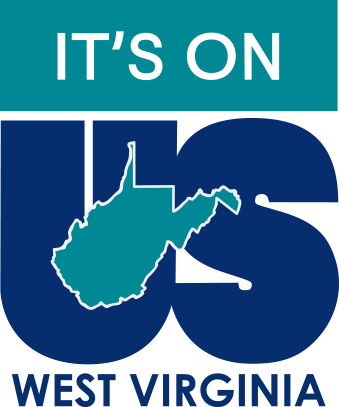 Its On Us – It's On Us WV is a initiative to create real change and end sexual violence in our state. It is grounded in the belief that sexual violence is preventable and requires a community approach.
WV FRIS – Foundation for Rape Information Services. Goal is to provide resources and support to end sexual violence.
WV Suicide Prevention – Hope. Help. Life. Links to what you need to be healthy. Reach out if you or a friend need help with depression or suicide.
WV ACLU -The American Civil Liberties Union of West Virginia (ACLU-WV) is a non-partisan, non-profit membership organization whose mission is to fulfill the promise of the Bill of Rights for all West Virginians.
988 – Hotline and website of resources and counselors for all ages and diverse groups.
Call 211  – 211 connects you to expert, caring help. Every call is completely confidential.
HELPFUL VIDEOS
Put Yourself in Someone Else's Shoes
Students take down Slurs and Stereotypes
4 Tips for Coming Out to Your Parents 
Students' Rights Series: Who Can I Bring to the Prom
Why Teenagers Brains are Wired Differently 
More to Come!